✅ NEW - get your business listed and your information shared across social media.
Foreign traders are expecting Nigeria's currency devaluation to trigger a rush of cash into Africa's largest economy are rapidly concluding that the naira's 30 percent drop wasn't enough.
Investors got the foreign-exchange policy change they asked for, but still aren't flocking to buy naira assets as the Central Bank of Nigeria keeps a grip on its currency, nine days after abandoning a 16-month-old peg.
The naira fell almost 30 percent to a record 281.75 per dollar last week as policy makers, confronted by a looming recession, relaxed currency curbs on June 20.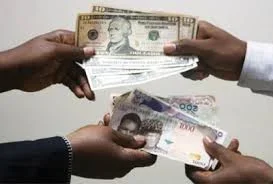 While Central Bank Governor Godwin Emefiele promised a free float, Mark Mobius, AllianceBernstein LP and Loomis Sayles and Company are among investors navigating post-Brexit global market turmoil who say the monetary authority still isn't letting the naira weaken enough.
"The central bank is probably wondering why investors haven't moved back in following the devaluation," said Rick Harrell, an analyst in Boston for Loomis Sayles, which oversees $229 billion of assets. "They're being cautious and the main reason why is the state of the economy. The fundamental backdrop isn't positive."
Traders on the forwards market are betting the naira will drop to 293 per dollar in three months and 328 in a year.
- Bloomberg