✅ NEW - get your business listed and your information shared across social media.
The Presidential Committee on North-East Initiative, PINE, again, budgeted 60 million Naira to cut grasses in the 2017 budget in communities ravaged by the Boko Haram insurgents.
Members of the House of Representatives expressed shock, on Tuesday, that the Presidency can budgeted huge amount despite controversies surrounding a similar contract worth over N200m, awarded by the Office of the Secretary to the Government of the Federation, Mr. Babachir Lawal, is yet to be settled.
The N60m in the 2017 budget of PCNI is to cover contracts to cut "shrubs, grasses and trees" along the Maiduguri-Mama Road alone.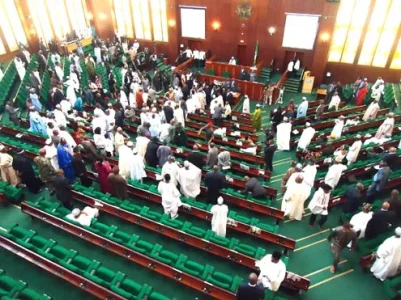 The Chairman of the committee, Mr. Sani Zoro, and other members expressed shock over the allocation of N45bn budget were for "security" and procurement of equipment for military services as against providing shelter, food, hospitals and schools for displaced persons..
"You can't travel this same way (awarding contracts on grasses) again; it is not acceptable.
"Why can't you assign this duty to the military to do it for you? They can use their personnel to clear the grasses and you can drop this idea of awarding contracts with N60m," Zoro said.
The Vice-Chairman of the PCNI, Mr. Tijjani Tumsah, however, explained that the budget was planned after due consultations with the military.
- PUNCH