Head of the ECOWAS commission to The Gambia, Marcel de Souza, has given an update on the strength of the troops sent to the country.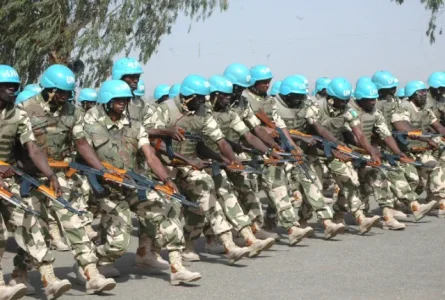 De Souza said a total of 7,000 troops from Senegal, Nigeria, Ghana, Togo and Mali would be involved in the operation.
Recall that the West African armies late Thursday halted an operation in Gambia aimed at installing the country's new president, Adama Barrow.
The decision is to enable regional leaders make one last attempt to convince longtime ruler Yahya Jammeh to step aside.
[3165]