An advocacy group, Consumer Rights Project (CRP), has described the 'gargantuan allocations' to the Presidency in the 2014 budget as a highly unfortunate development and a clear act of insensitivity and insensibility to the sufferings of Nigerians by the Goodluck Jonathan administration.
Executive Secretary of the group, Onu Eke Uche, in a statement on Sunday, lamented the reported N106 billion allocation for purchase of new presidential jet, aside the 10 aircraft already in the presidential fleet.
CRP, which is a group fighting for the rights of all consumers in Nigeria, also lamented the N34.5 million allocations for two animals at the Aso Villa Zoo; N2.4 billion allocation for both Jonathan and Vice President Namadi Sambo's foreign and local trips; N362 million for media and refreshment and N834 million for fuelling generators in the presidency and the MDAs.
Source:
Daily Independent newspaper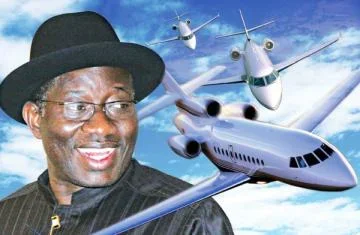 [1130]