Former President Goodluck Jonathan is expected in court today to stand as a witness in Olisa Metuh's trial.
Justice Okon Abang of the Federal High Court in Abuja had on Tuesday affirmed the order of subpoena compelling former President Goodluck Jonathan and a former National Security Adviser, Sambo Dasuki, to appear in court with respect to the trial of the National Publicity Secretary, Mr. Olisa Metuh, on Wednesday.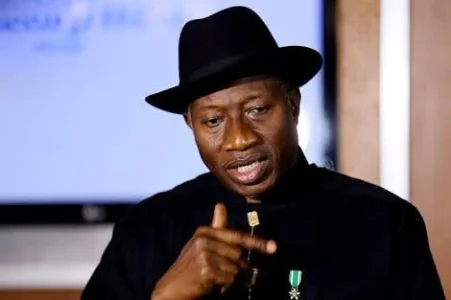 But challenging the subpoena summoning him to appear in court on Wednesday, Dasuki, through his lawyer, Mr. Ahmed Raji (SAN), told the court on Tuesday that it would be self-incriminating for him if he was made to testify in the case.
Justice Abang, after hearing Raji as well as the prosecution and the defence, both of whom opposed Dasuki's application on Tuesday, fixed Wednesday for ruling.
But the judge insisted that despite Dasuki's opposition to the motion, he (the ex-NSA) and Jonathan must appear in court on Wednesday