Lagos lawyer and human rights activist, Chief Malcolm Omirhobo has filed a suit before a Federal High Court, Abuja praying for the disbandment of Christian and Muslim commissions in Nigeria and declaring them illegal.
From
The Guardian Nigeria
The suit marked FHC/ABJ/CS/ is between Omirhobo and five defendants.The plaintiff is calling for the interpretation and/or construction of sections 1(1) (3) and 10 of the 1999 constitution (as amended) of the federal republic of Nigeria vis a vis sections 1(1), 2(1) (d), 2 (2) (4), 4 (2) (3) (4), 7 (2) (4), 9, 10 (1) (2), 11(2)(3)(4) and 16 of the Nigerian Christian pilgrim commission Act, 2007 and sections 2(1), 3(1)(c)(d) (2)(3)(4), 5(2)(3)(4), 9(4)10(1)(3), 12, 13, 14 and 22 of the National Hajj Commission of Nigeria Act, 2006.

The defendants are the federal government of Nigeria, the Attorney General of the Federation, the National Assembly, the Nigerian Christian Pilgrim Commission and the National Hajj Commission.He wants the court to determine: "Whether by virtue of the provisions of Section 10 of the 1999 Constitution (as amended) Nigeria is a secular State?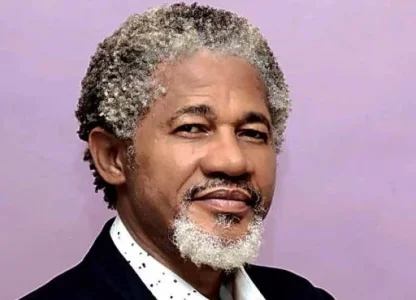 Read more via "nigeria" – Google News –
https://ift.tt/2Rvfi1G
Get More
Nigeria Metro News
Last edited by a moderator: