✅ NEW - car park, swimming pool, 24 hours light/security and more.
The United Arab Emirates Immigration has published a new list of requirements Nigerians must meet before being allowed into the country.
The new requirements are: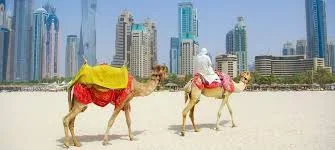 The Last 3 months personal bank statements (Up to month prior to travel, if family booking, only required for the head of the family).
Credit card copy in the name of the traveler.
Hotel booking must be put in place prior to visa application.
Family travelers can apply for a tourist visa which will entitle a max 30 day stay. Individual and Business travelers can only apply for a service visa which entitles a max 14 day stay. If a client wishes to have an extended duration, they must exit the UAE and apply for a new visa.
Visa applications cannot be submitted for processing without the required supporting documentation.
Family is defined as : Husband and Wife, with or without children. If the surnames on passports differ, a copy of the marriage certificate will be required.
96 hour visas are only available if a valid visa is in place for the next destination. Proof of visa will be required.