The Committee Encouraging Corporate Philanthropy (CECP), Nigeria said yesterday that 100,000 new cases of cancer are recorded in Nigeria with 80,000 death yearly as a result of cancer.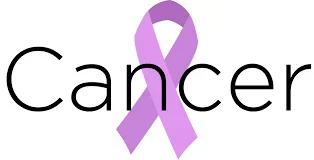 Programme Anchor of the CECP, Nigeria, Dr. Christopher Kolade said, because there is no Comprehensive Cancer Centre (CCC) in the country, "being established through private philanthropy, Nigerians spend over $200 million annually on treatment abroad."
He said that India to have over 120 CCC, mostly established through private philanthropy.
The CECP is an initiative of the Organized Private Sector (OPS), to create a vibrant social sector through private-public-social (tripartite) partnership. The membership represents a powerful network of CEOs and giving professionals. The CECP is concerned with all aspects of societal well being including health. The choice of cancer as the flagship cause for the CECP initiative is strategic given the fact that cancer is not just a health issue.
Kolade revealed, "recent data by World Health Organization (WHO), shows that within four years, Nigeria has had a steep rise in the number of deaths from the common cancers."
For this reason, CECP is set to join the global celebration of #Giving Tuesday on December 1, 2015 to help raise funds to fight the scourge.
Kolade explained; "The funds raised through #GivingTuesdayNg 2015 will go towards the Big War Against Cancer in Nigeria, which is the flagship focal cause of CECP."
He pointed out that the Big War aims at taking holistic health care to the grassroots using Mobile Cancer Centers (MCC) and CCC. "The first phase involves raising funds for 37 MCC, one for each state and Abuja," he added.
"The MCC is not only a tool for the prevention and early treatment of cancer, but is also a means of preventing the ten major cancer-related killer diseases, Malaria, Diabetes, Renal Disease, Obesity, Schistosomiasis, Human papillomavirus (HPV), Hepatitis, Human Immuno Virus and Acquired Immune Deficiency Syndrome (HIV/AIDS), Helicobacter pylori and Hypertension," he remarked.
Source:
Guardian
[999]