A teenager has lost his life over an argument on a WhatsApp group chat.
According to reports he was arguing about who was least gay in the group, a court heard.
The deceased John Wright, 19, and a guy on the group Paul Akinnuoye, 20, got into an argument after Ice City Boys, members of the group, commented on Donnell Jones being in a new relationship with a girl called Fifi.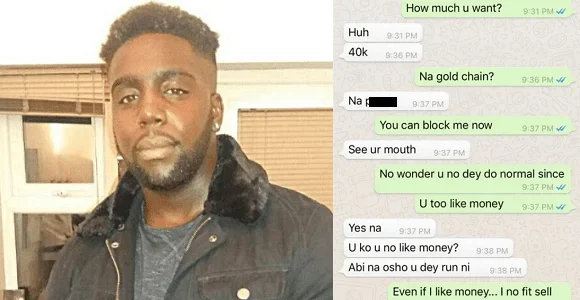 Read more via YabaLeftOnline –
http://ift.tt/2nNqbgc
Get More
Nigeria Metro News
Last edited by a moderator:
[2725]