✅ NEW - get your business listed and your information shared across social media.
The Lagos State Government has earmarked N120 billion of the N844 billion for the construction of 4th Mainland Bridge on relocation of service, contingency, design/supervise and land acquisition and compensation to owners of property expected to give way for the project.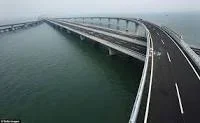 This was contained in a presentation obtained by Vanguard, which clarified financial commitment on the project.
The State Government had in April revealed that with the new alignment adopted for the project, 800 structures and shanties would be affected by the construction of the 38 kilometre road.
The document stated that the total length of the Bridge was 38 kilometre, stating that 25 kilometre of the Bridge would fall on the Mainland axis of the state, eight kilometres on the lagoon and five kilometres will be on the Lekki corridor.
According to the presentation; "N20 billion would be spent on land acquisition and compensation to owners of property on the route adopted for the 4th Mainland Bridge.
"N17 billion would be expended on relocation of service and N67 billion earmarked for contingency" that may arise during the construction of the project.
"N16 billion of the total fund for the project would be expended on design/ supervising of the project," the presentation added.
It further gave a breakdown of the N844 billion, noting that the initial cost of the project, that is, to get it operational between year 2016 and year 2021, was N790 billion. The project will be constructed under a Build, Operate and Transfer, BOT concession and the state's Public-Private Partnership, PPP programme for a period of 40 years.