An explosion ripped through a demonstration of hundreds of people in Afghanistan's capital of Kabul on Saturday afternoon, killing at least 31 people and injuring more than 160, according to Ismail Kawoosi, a spokesman for the Afghan Health Ministry.
The blast happened where hundreds of people had gathered for a demonstration by the Hazara minority near the Afghan Parliament building and Kabul University.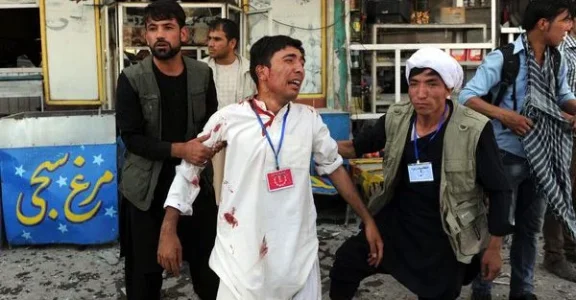 According to CNN, no immediate claim of responsibility was made.
The Taliban denied it was behind Saturday's explosion, according to a statement form Taliban spokesman Zabiullah Mujahid.
[972]