Former National Security Adviser (NSA), Sambo Dasuki suffered loss of memory following his two years of incarceration and was unable to testify in the trial of former PDP spokesman, Olisa Metuh before a Federal High Court in Abuja on Wednesday.
Dasuki's counsel, Ahmed Raji (SAN) stated this while opposing his testifying today in court.
He said the evidence to be given, is only a small aspect of his tenure as NSA, adding that he does not have "access to relevant files, records and documents required to refresh his memory of any decisions or actions he took or authorised in the course of his duties."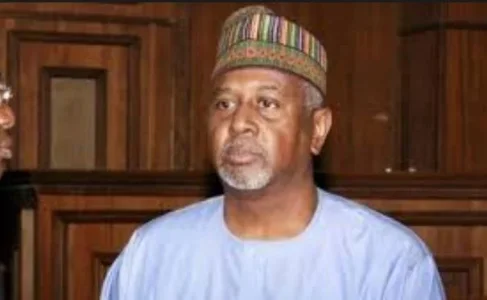 Raji asked Justice Okon Abang to "tarry a while" in proceeding in the matter pending the determination of the appeal before the Court of Appeal in Abuja.
Metuh's counsel, Emeka Etiaba (SAN) agreed with Raji that the former NSA need additional time to access his documents to be able to testify in all the courts he is facing charges.
[3104]