The Chairman of the Independent National Electoral Commission (INEC), Prof. Attahiru Jega, yesterday assured the people of Ekiti State that the June 21 governorship election to be conducted by the commission, would be the best in the country.
Jega, who gave the assurance in Ado-Ekiti, during an election stakeholders' meeting with all the political parties involved in the election, said the election would be a great improvement on the Anambra State governorship election.
Present at the stakeholders' meeting, which lasted for several hours include, all the registered political parties, royal fathers, religious leaders, security operatives - the police, State Security Service (SSS), Nigeria Security and Civil Defence Corps (NSCDC) and several other members and sympathisers of each of the political parties.
Click here to read more
Source: ThisDay Newspaper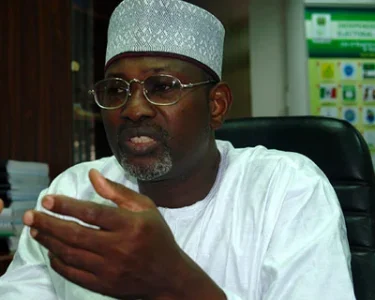 [915]