The Federal Government has promised to eradicate Lassa fever from Nigeria by April this year.
The Minister of Health, Prof. Isaac Adewole, expressed optimism that the disease would be eradicated in April while speaking PUNCH and also confirmed that it had placed the family that was visited by a victim in the Kubwa community of Abuja and an official of the Kubwa hospital, where he was treated, under surveillance.
According to him, no patient would be allowed to visit the hospital where the victim had been admitted before he was taken to the National Hospital, Abuja, because efforts were afoot to sanitise the hospital.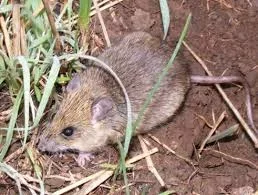 minister said, "We want to assure Nigerians that Lassa fever will soon become a thing of the past. It will become history in Nigeria.
Ordinarily, Lassa fever will be eradicated from Nigeria in April. But if we do nothing, it will come back by August. So, we will make sure that we work all-year round to make sure that there is no resurgence in August.
"Our target is to eradicate it in April. Even if we have one or two cases, we will treat them early because all our antennae will be out to treat any case," he stated.
[996]