The candidate of the Peoples Democratic Party (PDP) Kola Balogun, has been declared the winner of the Oyo South senatorial district.
Mr Balogun saw off contest from his closest rival, Abiola Ajimobi, of the All Progressive Congress, with a vote difference of 13,502.
The PDP candidate ended the contest with a total of 105,720 votes while the candidate of the APC had 92,217 votes.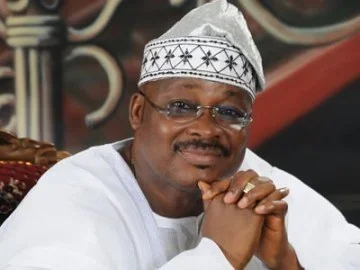 read more
[642]