Lagos State governor, Akinwunmi Ambode has approved the appointment of Prof. Olanrewaju Adigun Fagbohun as the new Vice-Chancellor of Lagos State University (LASU).
Fagbohun is a professor of Environmental Law, was until his appointment Director of Research at the Nigerian Institute of Advanced Legal Studies, University of Lagos.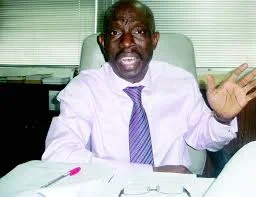 Fagbohun was appointed the eighth substantive VC of the institution barely 24 hours after Ambode approved five-year single-term tenure for all helmsmen of the state-own tertiary institution.
State's Commissioner for Information and Strategy, Steve Ayorinde confirmed the appointment in a statement.
According to Ayorinde, following the expiration of the tenure of Prof. John Oladapo Obafunwa, the 7th substantive Vice-Chancellor of Lagos State University on 31st October, 2015.
- Guardian
[1174]