✅ NEW - car park, swimming pool, 24 hours light/security and more.
The Debt Management Office (DMO) says it will raise N110 billion worth of bonds in three categories on August 17, its first foray into the market since 2013.
The DMO said this in its August "Bond Circular" posted on its website on Wednesday.
According to the DMO, the three categories of bonds include a 20-year bond, a 10-year bond and a five-year bond.
It said the 20-year bond would be N40 billion, the 10-year bond (N30 billion) and N40 billion worth of the five-year bond.
The statement said the three categories of bonds would mature in March 2036, January 2026 and July 2021, respectively.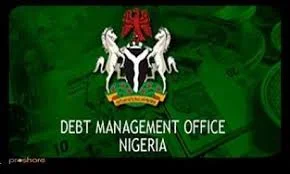 The DMO said the three categories of bonds would have different coupon rates of 12.40 per cent, 12.50 per cent and 14.50 per cent, respectively.
It said all the bonds would be 're-opening', while the settlement date would be on Aug 19.
Yields on the country's $500 million of bonds in 2013 due July 2023 fell 1 basis point to 6.64 percent on Thursday. The yield is down 204 basis points this year.
Nigeria's dollar-denominated bonds have returned 1.9 percent this quarter, compared with the 4.7 percent average return of dollar debt in sub-Saharan Africa, according to data compiled by Bloomberg.