✅ NEW - car park, swimming pool, 24 hours light/security and more.
The Crescent of this year's Ramadan is expected to appear around sunset on Sunday, June 5, 2016.
Thus, this year's Ramadan fast will most likely start on June 6.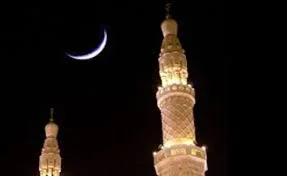 The National Space Research and Development Agency (NASRDA) in a statement yesterday said the first appearance of the crescent might not be sighted except with the aid of Charge Coupe Device (CCD) imaging, astronomical telescope or any good optical astronomy instrument.
The statement, which was signed by NASRDA's head of media and corporate communications, Dr Felix Ale, said the astronomical lunar crescent would appear between 5:12pm and 7:33pm on June 5 with Kaduna and Sokoto being the first to witness it, while it would be sighted lastly in Jos between 6:02pm and 7:14pm.
"All other states of the federation will experience the first lunar crescent between the estimated time of 5:12pm and 7:37pm on 5th June, 2016", the statement added.
It added that the findings of the agency showed precise dates, appearance time, sunset as well as moon set time for all the 36 states of Nigeria.