Some directors and permanent secretaries in many ministries, departments and agencies of government are currently panicking over revelations by the Presidency that bogus figures were injected into the 2016 budget.
PUNCH gathered on Monday that many of the top government officials, who had been saddled with the responsibility of preparing the budget in their respective agencies, had become jittery that they could be probed.
Presidency sources had, on Saturday, revealed attempts by a 'budget mafia' in the Federal Government's bureaucracy to scuttle innovations introduced into the budget by inflating figures.
It was learnt that the mafia proposed a budget of N9.7tn for capital spending and overheads, excluding personnel cost, as against the Presidency's initial total estimate of about N8tn.
The group was said to have proposed N3tn as overheads alone out of the N9.7tn, a figure the Presidency later slashed to N163bn.
The source in the Presidency, who claimed that the mafia was responsible for the controversial provisions in the eventual N6.07tn budget sent to the National Assembly by the Presidency, added, "These bureaucrats also proposed to spend N2.1trn on personnel for the 2016 estimate compared to about N1.8tn in the 2015 budget."
A director in one of the ministries confided to PUNCH that many of his colleagues were startled about the revelation from the Presidency, stating that heads would roll as a result of the scam.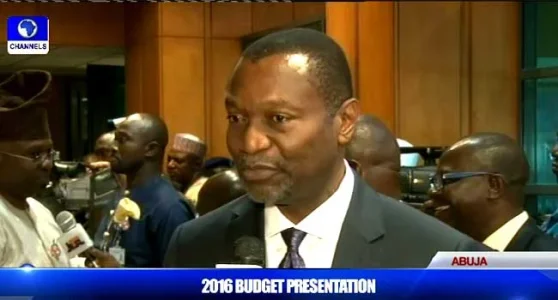 The director, who described the extent of padding of the budget as mind-blowing, stated that while the issue of padding of budget was not new, the magnitude of figure involved in the current scam was huge.
The source said, "What we read in the news about the padding of the budget by some civil servants who the Presidency referred to as constituting a 'budget mafia' is very alarming.
"It tells you the extent of the rot we have in the civil service. But I think this time the civil service is in for a serious trouble because the body language of the President is that of zero tolerance for corruption.
Meanwhile, it was gathered also on Monday that the Minister of Budget and National Planning, Senator Udo Udoma, would on Tuesday (today) appear before the National Assembly to defend the ministry's budget and that of its parastatals for the 2016 fiscal year.
Source:
PUNCH Newspaper