✅ NEW - get your business listed and your information shared across social media.
Popular Nigerian Singer Timaya has revealed that he gets inspired by staring at people's buttocks.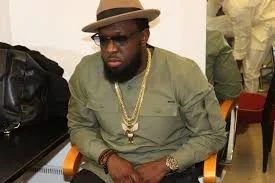 In an interview with Punch, Timaya revealed that two of his hit tracks 'ukwu' and 'shake your bum' were inspired by staring at a bum.
Timaya said, "I love the human backside because it is very beautiful and just by staring at it, I get ideas for songs. And that is how songs like Ukwu and Shake Your Bum, came about. However, I also sing about many other things so it is balanced. A lot of people are hypocritical because songs about bums usually have the highest downloads but people would come out to criticise them.
''So who is downloading them? I have learnt that you can never please everybody and I don't waste my time trying to do that. I stay true to myself, and if you're cool with it, it's okay. And if you're not down with it, that's also okay. Life goes on."