✅ NEW - get your business listed and your information shared across social media.
South Africa's local retail giant Pick n Pay has announced plans to enter the Nigerian market in a joint partnership with Nigerian stock exchange-listed AG Leventis.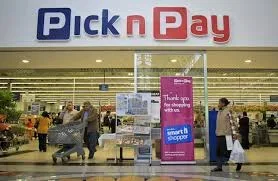 Making this announcement at the release of the group's full-year results on Tuesday, CEO Richard Brasher noted that the Nigerian market is one the company can no longer afford to ignore.
Brasher added that the rapid development of shopping malls and the rising middle class with its changing lifestyle aspirations had largely influenced the decision.
"The opportunity presented by Nigeria is well-known: a population of 180 million, an economy worth $500 billion and GDP growth of around 5% a year. Some analysts forecast that by 2030 Nigeria could have 160 million households with sufficient incomes for discretionary spending and a consumer goods market worth more than $1 trillion," he was quoted saying in a Biz News report.